Bitcoin Daily BTCUSD Trade Setup for July 7
The dumps are weaker than the pumps. The first circle sees a bullish railway track pattern which resulted in a price pump to $11972.
The second dump is weaker while the pump is stronger but we have to wait for the daily candlestick to print. This will be another bullish railway track.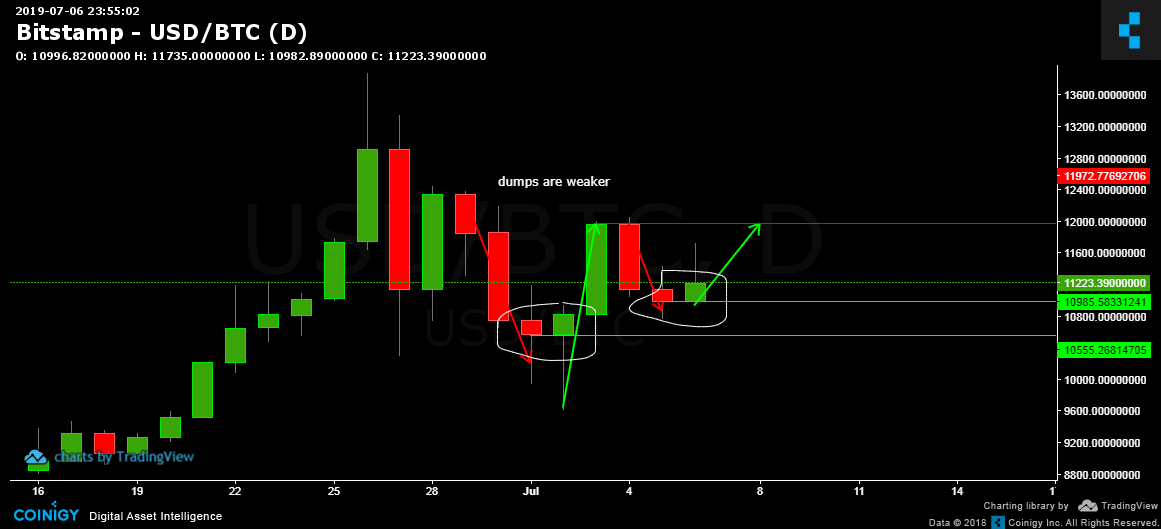 Update: Expecting resistance along the top line.